INTERLAND, BE GREAT ON THE INTERNET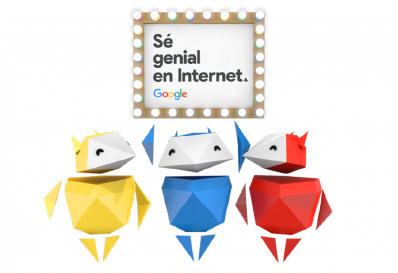 Fundación FAD Juventud and Fundación Konecta join forces for digital safety in order to help children explore the online world safely and with confidence.
This is a Google and FAD initiative in which Fundación Konecta supports the project through the delivery of training workshops in schools, with the commitment to educate children about online safety and digital wellbeing. Workshops lasting 45 to 60 minutes are held to bring the idea of online safety to children in 4th, 5th and 6th grade of primary school. Through the Interland game, children learn the basic concepts of digital citizenship.
Interland is an online adventure game. Being interactive and fun, children practice the skills needed to surf the web safely and be good digital citizens, all through gamification methodology. This game consists of four realms: Kind Kingdom, River of Reality, Sensible Mountain and Treasure Tower, with which they practice the basic principles and rules for getting around on the Internet.
Objective: to help children to manage the Internet and educate them through resources that promote safety and digital citizenship.