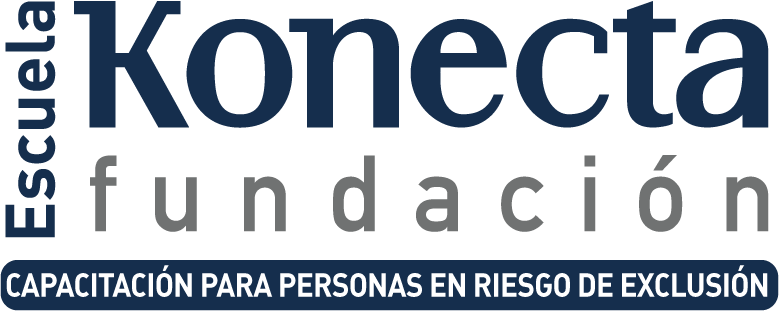 Fundación Konecta and IBM are committed to online training in Customer Service. The aim is to train vulnerable and unemployed people from all over Spain for their integration into the labour market.

Since March 2022 and within the framework of the Professional Training School, Fundación Konecta and IBM have been offering free courses focused on the development of communication and customer interaction skills. Fundación Konecta provides the training content and all courses are available, free of charge, nationwide through the IBM SkillsBuild online platform.
This initiative aims to help unemployed people and people from vulnerable communities to integrate into the labour market. The main idea is to develop better commercial, communication and presentation skills, as well as to enable them to develop a successful career in the field of Customer Service.
The training consists of three independent but complementary courses, which will be carried out progressively, following an order based on pedagogical criteria that facilitate the assimilation of content: effective telephone communication tools, persuasive communication and commercial approach. All of them are complemented with webinars on relevant and current topics given by Konecta's expert employees on a voluntary basis and there are also guided tours to Konecta platforms. Upon successful completion of the training, trainees become part of Konecta's employment pool after being interviewed by the company's selection team.
Objectives: to train 500 vulnerable and unemployed people, of all ages, in the new commercial and digital skills needed for the jobs of the future linked to the Contact Centre sector.