Fundación Konecta, Honorary Grant from the Juan Luis Vives UAM University Residence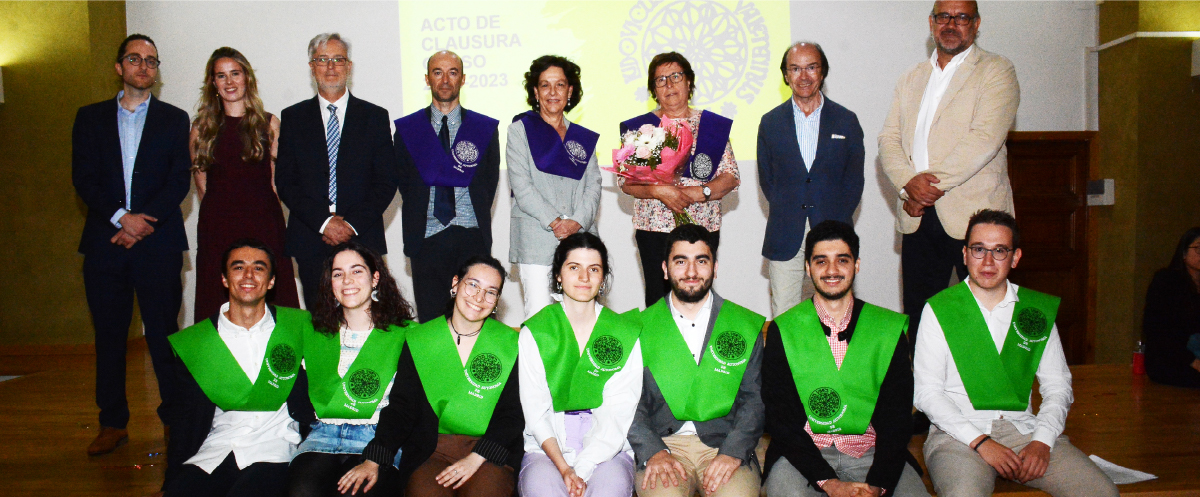 Fundación Konecta receives a Grant of Honour from the Juan Luis Vives UAM University Residence for its support for the Independent Living project.
The Academic Closing Ceremony of the Academic Year 2022/2023 at the Juan Luis Vives UAM (Universidad Autónoma de Madrid) Residence was held on 21 April, and included the awarding of the Promotion Scholarships to the students and the Honorary Grants to the people and institutions awarded for their outstanding support to the school.
The grant awarded to Fundación Konecta recognises the support and commitment that, since 2017, it has given to Independent Living, a project promoted by the Juan Luis Vives UAM University Residence to promote inclusion within the university community and help people with disabilities to carry out their studies, as well as to develop their professional projects. Thanks to the support of Fundación Konecta, the educational institution has been able to continue with its inclusive support activity for students with disabilities, who find in this institution a friendly environment that allows them to access the university community in a normalised way.